WORKING BREAKFAST
Date: 19 June 2019
Venue: SAM – Serbian Association of Managers
Joint law office Cvetković, Skoko & Jovičić held a Working breakfast on 19 June 2019, in cooperation with the Serbian Association of Managers whose member is partner Goran Cvetkovic. The subject of the Working breakfast was the new Law on Personal Data Protection.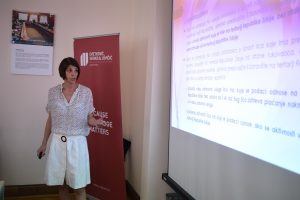 Partner Jelena Jovičić and attorney Petar Mijatović presented topics covered by the new law, from the main novelties regarding personal data protection and the basis of data processing, the differences between the handling and processing of data and new practices and procedures that operators and processors should introduce, to the rights of persons whose data are processed and consequences of violating the provisions of the new law.
One of the main reasons for adopting this law is the need for increased protection of individuals due to accelerated technological development and globalization that have led to a significant increase in the volume of data collection and exchange, especially for marketing purposes, on-line monitoring of the behavior of natural persons, processing of personal data of clients, employees and others. To a large extent, it is an adaptive translation of the GDPR, as well as the so-called Police Directive regulating the processing of personal data by competent authorities in relation to criminal proceedings and threats to national security.
T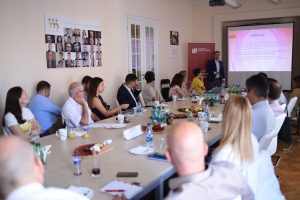 he law broadens the existing duties and responsibilities of legal and natural persons, as well as the authorities in the process of personal data processing, introduces new institutes and procedures, all with the aim of harmonizing domestic legislation with the General Regulation on the Protection of Individuals of the EU (GDPR).
We thank the Serbian Association of Managers for excellent cooperation and organization of the event.
Doing business Serbia * Consulting and legal services Serbia
Real estate Serbia * Acqusitions Serbia * Investement Serbia